Hi everyone! *waves* I am bostonmerlin10 from MUA and I wanted to share one my my manis from the 31 Day Polish Challenge that a lot of us are doing. I started this at the beginning of August, so I am a little ahead of a lot of the others that are participating in this challenge. I have had to take some days off here and there so it is going to take me almost 2 months to complete it. Today's mani was inspired by fashion. I decided to do a mani inspired by a fabulous rose print on a pair of Betsey Johnson shoes.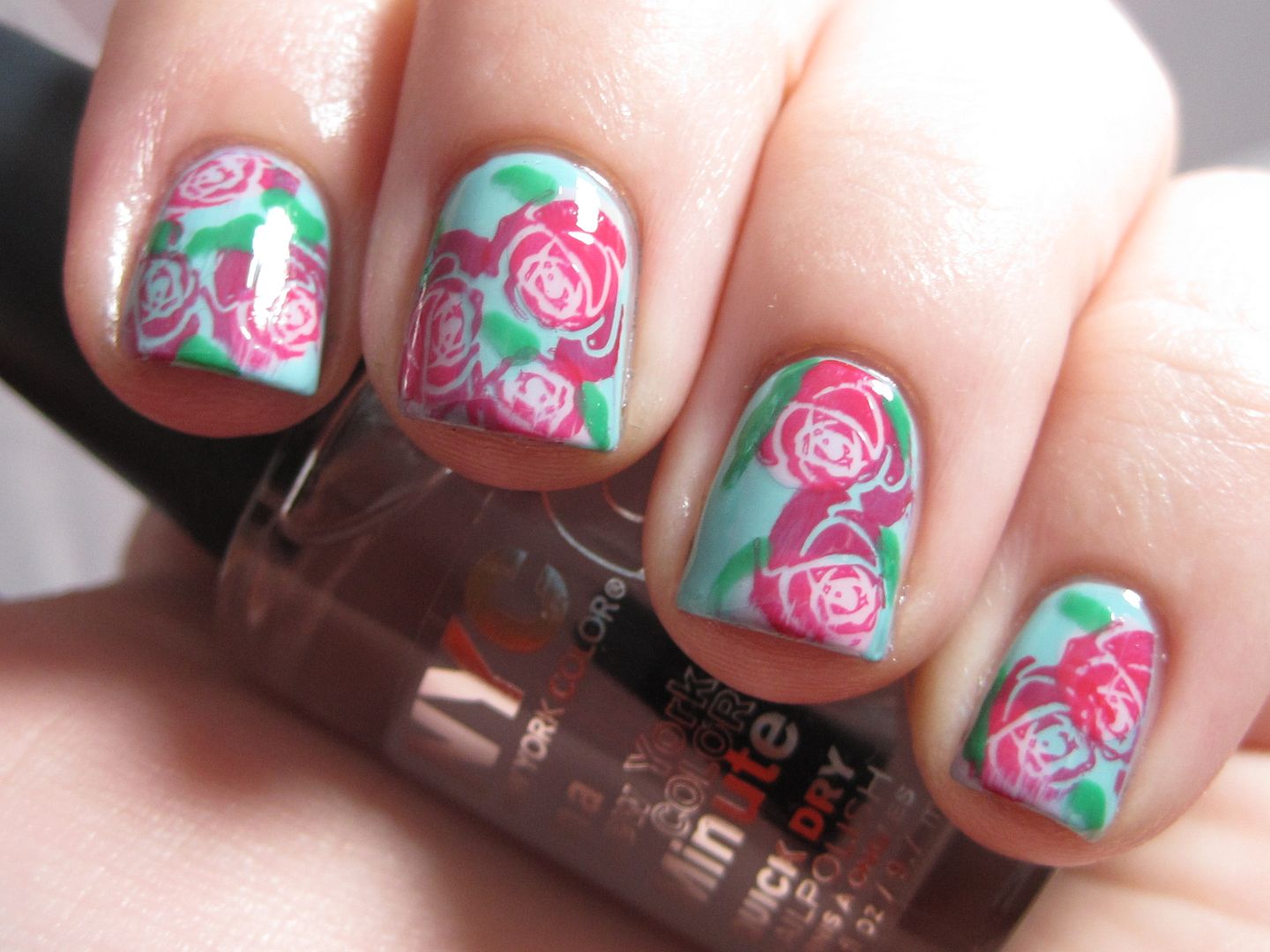 I will be posting this soon on my blog as well and if you want to see any of my other manis from the 31 Day Polish Challenge they can be found
here
on my blog Lavish Layerings.