Hi everyone! I wanted to share a wonderful fall-themed indie with you today: Oopsie Daisies Apple Picking. I saw this and had to have it immediately. I also acquired a fabulous yellow creme, Revlon Colorstay Buttercup, to use as undies (MY FIRST YELLOW CREME...that is crazy in a stash of ~800).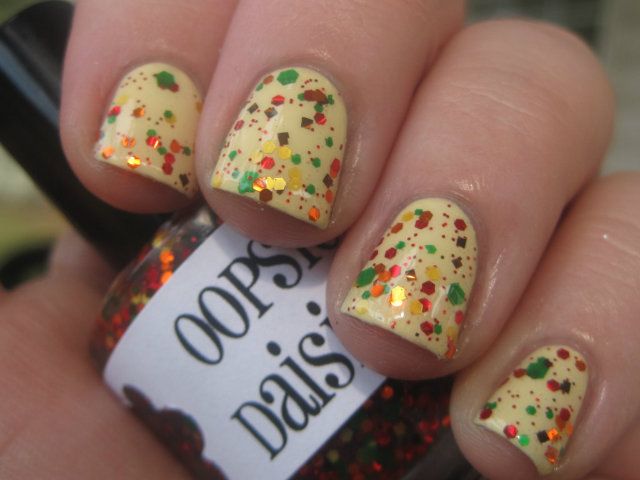 For a complete review, see my
blog entry
. Thanks for looking guys!